Bots, Pods, and Fraud: Why "Data-Driven" is Influencer Marketing's Latest Buzzword
Posted on Feb 12, 2018
0 Comments
Web of Lies: Unraveling Social Fraud
While influencer marketing experts have been speculating on trends that will take shape in 2018, a New York Times exposé has blown open one of the biggest mysteries in the industry: influencer fraud. Accepted as an inevitable risk of doing business on social media, influencers and brands have had little knowledge about where fake profiles come from, or how companies like Devumi are able to supply thousands of followers and clicks for less than $50.
Investigators found that, in addition to a falsified business address and LinkedIn history, Devumi has a stock of at least 3.5 million counterfeited bots or fake profiles that have each been sold to multiple customers. The article outlines three kinds of bots found all over social media, but these findings are just the beginning. Devumi is perhaps the best-known purveyor of fake followers, likes, views, and clicks, but of course there are many more. The social black market uses a sophisticated set of tools to hide their activities:
Proxy servers make social followers and engagements appear to come from IP addresses at locations around the world.
Traffic exchanges simulate human traffic to brand websites.
Software bots and crawlers themselves can be programmed to work autonomously, creating thousands of fake profiles or posting thousands of comments with no human supervision.
Paid followers accept money or digital currency to follow and interact with influencers.
Anyone who has spent time on social media has likely had friend requests from flagrantly false profiles and scrolled through nonsensical computer-generated comments. Brands are aware of this kind of fraud, so an influencer's follower count isn't a reliable metric anymore. Numbers of followers, views and likes alone don't show quality of engagements, and clicks are much harder to verify than comments.
For influencers, the ability to authenticate their followers, engagements, and clicks is key to proving their all-important authenticity.
Getting Smart about Data
Influencers who work hard to cultivate their following organically and provide quality content are still tasked with earning the trust of the brands they work with. Verified data proving that an influencer's engagements are "real" brings greater value to their campaigns and their brands.
Until now there has been no standard benchmark or seal of approval to validate an influencer. However, Snips has developed a platform called Social Verify, the first and only authentication tool and real-time defense against non human traffic for influencer marketing.
Backed by intelligence databases, IP forensics, and proprietary fraud detection algorithms and heuristics, Social Verify provides advertisers with real-time metrics that distinguish real audiences from all forms of non-human traffic. It allows brands to filter out non-human traffic, and truly measure ROI from the point of audience engagement on social media, all the way through a conversion or sale. In doing so, it provides greater transparency for both brands and influencers.
Native analytics on social media platforms can be very misleading due to their high tolerance for fake profiles, which currently occupy a legal gray area. Nearly 48 million Twitter accounts (between 9% and 15%) are fake, and new research has found 60 million Facebook accounts (2% to 3%) to be false, and another 270 million duplicated profiles (6% to 10%). Because these platforms want their users to believe they are reaching a maximum number of people, they have little interest in cracking down on fake accounts. Thus there is a need for third-party monitoring by data-driven companies like Snips.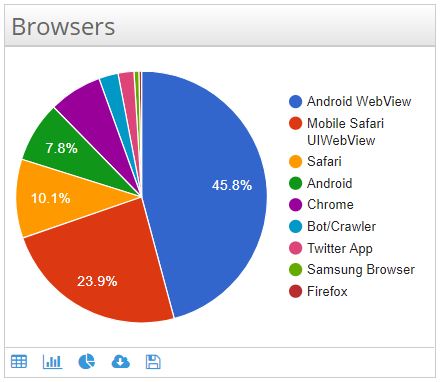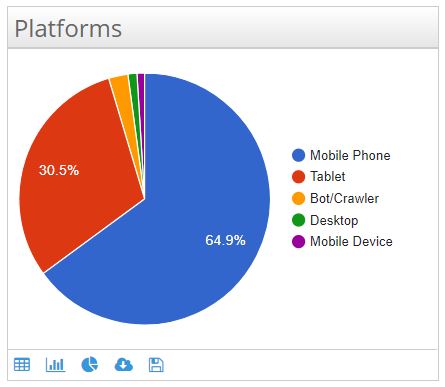 The Statistics dashboard shows what platforms, devices, and operating systems impressions are coming from, clearly labeling the ones from bots, crawlers, and other non-human traffic. Our deep social insights additionally include audience demographics and qualitative information like age, gender, and interests.
Using Data for Good
Social influencers are inevitably affected by fraudulent followers and engagements, whether they seek them out or not. Some have even bought followers under the impression that they were real people who cared about their content, but the fake followers don't go away. If real consumers aren't engaged throughout the sales cycle, brands will notice and they will find a different influencer. Now that the market has become saturated with convincing manufactured influencers, the only way the honest ones can stand out from the crowd is to prove that they are truly influential to a real audience.
Data is what ensures brands that they are getting quality engagement and measurable action that actually pays off. As more fraud cases like Devumi are investigated, influencers, brands, and consumers are learning that high engagement does not equal high ROI or legitimate influence. It's easy to spot a bot-generated comment or fake profile here and there, but with followings in the tens of thousands, it's harder to quantify how many of those followers aren't real consumers actively engaging with the content.
The vision at Snips is to provide accurate, unbiased data to level the playing field for true influencers and reassure brands that they are getting the quality brand recognition they are paying for. Hackers and scam artists will always have a presence on social media with an ever-changing arsenal of technology, but influencer marketing can continue to thrive by adapting to a data-driven economy.
For advertisers, validate your traffic by running Snips Social Verify behind your influencer marketing campaigns. Our influencers can check their real-time engagements and authentic followers on their Social Insights profile.